I am a Year 8 student at Saint Patrick's School in Auckland, NZ. I am in Room 8 and my teacher is Mrs Dines.
Wednesday, 14 May 2014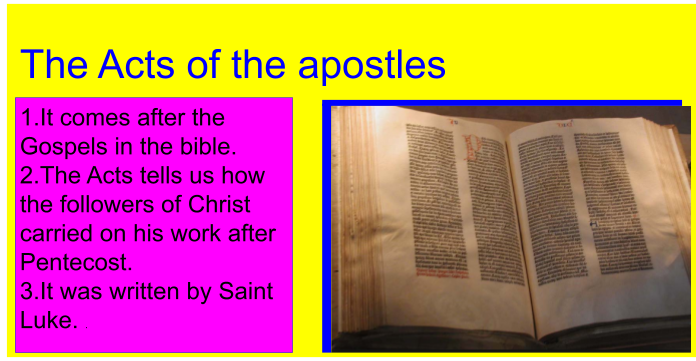 WALT identify and understand the Acts of the apostles.
I know know when I write 3 facts about the Acts of the apostles.
Posted by

Philomena
at 12:22
No comments:

Monday, 5 May 2014
W A L T I am learning to retell the story of the Easter story.
I know
I
can do this by ordering the events of the story.
Posted by

Philomena
at 12:24
No comments: